When conducting Seismic surveys on the high seas, preventing downtime of equipment is absolutely crucial. Due to several developments in the Seismic market, today source umbilicals and lead-in cables are being stretched to their absolute potential.

In this guide, we will highlight the most common procedures to keep your marine cables and umbilicals operational at all times.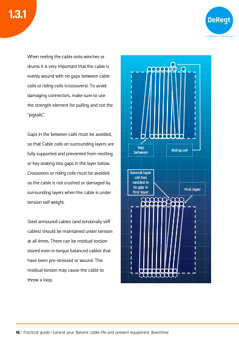 Download the Guide and discover:
How to prevent cable damage during shipping, storing and unpacking
Crucial handling instructions during reeling, installation and deployment

How regular inspections will help ensure the cable and termination to remain operational during their full lifetime.

Fill in the form and receive your own copy of the guide in your mailbox immediately!