MD Jacob Olie on the challenges faced by a solution-driven cable manufacturer.
One year ago, Jacob Olie was appointed as the new managing director of DeRegt Marine Cables. This was a logical step in his career, which has seen him in multiple positions throughout Schlumberger in several countries. Today, one year and two months after his appointment, the former marine cable manufacturer has reprofiled itself as cable solution company.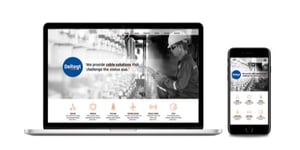 Can you tell us more about the company's decision to reposition itself from a marine cable manufacturer into a cable solution engineering company?
When I joined DeRegt, the company was just recovering from a major setback in the seismic industry. This forced us to take a look at our capabilities from all sides and come up with potential products that we didn't supply before, focusing on new markets or markets we hadn't fully explored yet. As we were used to a very specialised strategy, where we knew all our clients and they knew the quality of our products and engineering, we had to come up with a new strategy to connect and reconnect with potential clients outside these markets. We believe that it's very important to gain the trust of these potential clients. The easiest way of doing this is showing the extent of our capabilities from the get go, either online or through direct communication. This requires us to turn our approach around completely. Whereas we were used to keeping our cards close to our chest, we're now showing our hand by sharing detailed information with regard to our design steps. Naturally, we're doing so with the objective of attracting new clients with whom we can sit around the table and cooperate to provide the best possible cable solutions. This includes the termination design, qualification testing and after-sales service.
After years of silence, DeRegt is now re-connecting with clients and contacts around the globe. Why should they reconnect?
We have been using the knowledge gained from our research projects with defence and seismic clients for our cable designs for other applications. That means that we have quite a few new and improved products coming to market. From lightweight strength members in deep-water ROV applications to innovative designs for aerostat cables, we have developed new products that we are ready to share with clients looking for a solution.
Besides custom-engineered, specialty, dynamic or static cable solutions for subsea applications, DeRegt will enter new markets such as infra, renewable energy and sensor cables. What will the biggest challenges be?
There are three answers to this question, related to connecting with clients, technical development and pricing strategy.
The biggest challenge

will be to introduce our products to new markets, getting clients to find the new products manufactured by DeRegt and to compare our quality to that of suppliers who have been in the business for years.
Our second challenge is to get our current production capabilities in line with the products we plan to make in the future. This will require investments into our manufacturing plant. We are looking at several different options to strengthen our extrusion capabilities, layup length capacity and braiding speed, for instance.
Thirdly, we will look at optimising our production process and introducing LEAN manufacturing principles into the workplace, which will let us better align our pricing with bulk cable manufacturers. This will remain an on-going challenge due to the fact that we also have to compete with low-cost countries. The only way that I see us adding value is by continuously innovating our processes and products.
You mentioned three pillars that support DeRegt's reputation: the right people, the best technical advice and high-quality service. Can you give us an example of where these three come together?
There are several examples that come to mind, but one really stands out. One of our clients came to us about a year ago, looking for a trencher cable. The sales manager contacted our technical director, because of the highly detailed nature of what was being requested. Our technical director worked closely with the client's technical specialist to design the perfect cable for their application, helping them with an operational challenge they had encountered with one of our competitor's cables, which they already had in service, in the process.
Ultimately, the client ended up with the exact design they needed for their system and operational requirements, thanks to the close contact between the engineers. Later that month, our sales manager traveled to the client for a courtesy call and was blown away by the positive feedback. The very same week, we received an order for two of these cables, as well as being referred to several other ROV manufacturers that needed the same technical support from their cable manufacturer.
Here, we really saw how important it is to give our clients the full support they require, which means we now introduce our specialists to clients at a much earlier stage to create the best possible designs.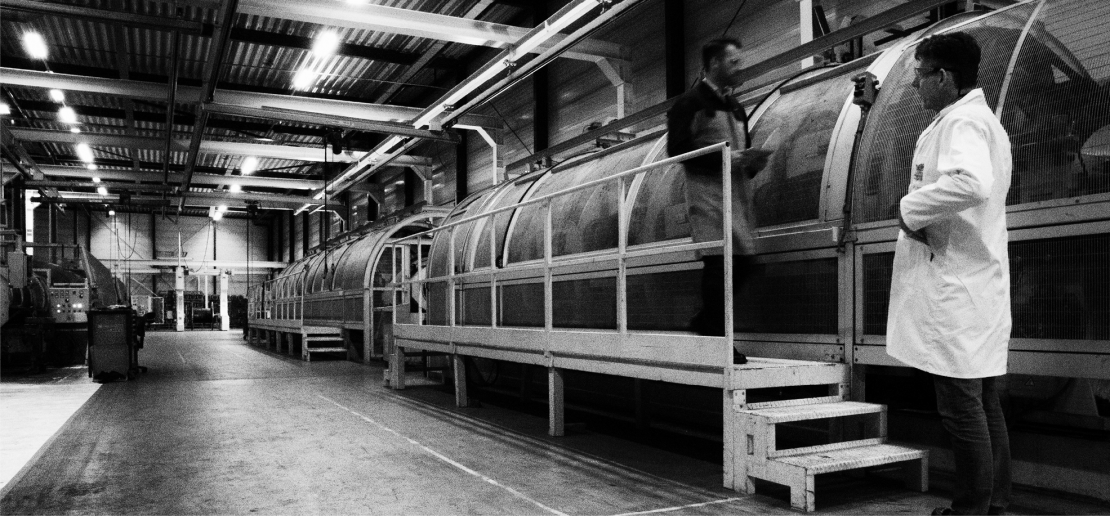 DeRegt offers cable solutions. Does this mean that the company will pro-actively develop new solutions for –let's say– the renewable energy sector?
That is correct, we have a large number of very talented engineers working for us who don't just design cables based on specific client requests, but are also working with our sales team to identify new market opportunities. That's why we have started several R&D projects to further develop our knowledge of fiber optic sensing, lighter strength component materials and compact termination designs.
What's the next big thing in cable manufacturing from a development point of view?
Especially in the deep-water ROV business, we're seeing a trend of trying to go deeper with existing systems. This means that the weight of the cable is becoming an issue and other solutions need to be found for armouring packages. To address this matter, DeRegt has developed hybrid armouring packages that significantly reduce the weight of the cable and can therefore extend ROV operating depth.
Another development we have identified, is that operators are now interested in knowing the life expectancy of a cable. This is a very complex question that can't be answered by simply adding a few optic fibers, for instance. Significant research into and understanding of materials is required and we are currently investigating whether we can play a role in this innovation.
DeRegt is specialised in custom-engineered cables. Your company will now enter new markets such as renewable energy. Does that mean that DeRegt will also start offering off-the-shelf cable products?
This is very difficult to answer, because we pride ourselves on our tailor-made solutions. However, we also see that clients prefer buying cables that they already know and that are qualified by Original Equipment Manufacturers (OEM). Therefore, DeRegt will introduce its own range of standardised cables to answer to these clients' demands and requirements. We hope that these cables will then lead to a closer relationship with our clients.
Where do you see DeRegt in five years from now, in 2023?
Our goal is to be recognised as a quality provider of cable solutions in five different markets. This, of course, includes the defence and seismic industry, but we are also aiming for the renewable energy market (medium-voltage cables for generating energy with floating wind parks, tidal and wave energy systems).
Furthermore, we are striving to become a supplier of all major operators in the ROV market, as well as collaborating with research institutes on special projects.
Lastly, we have seen that our in-house design and qualification testing have started to work out for several of our clients, and we feel that this will develop rapidly in the coming years.
Why should clients choose DeRegt cables?
We are capable of supporting our clients from the first steps of system design, to cable development and manufacturing, through to termination and qualification testing. This makes us unique in the cable industry.
We strive to give all clients the attention required to come up with the optimal solution for their operational requirements and asset configurations
Want to know more about DeRegt Cables? Visit our new website.