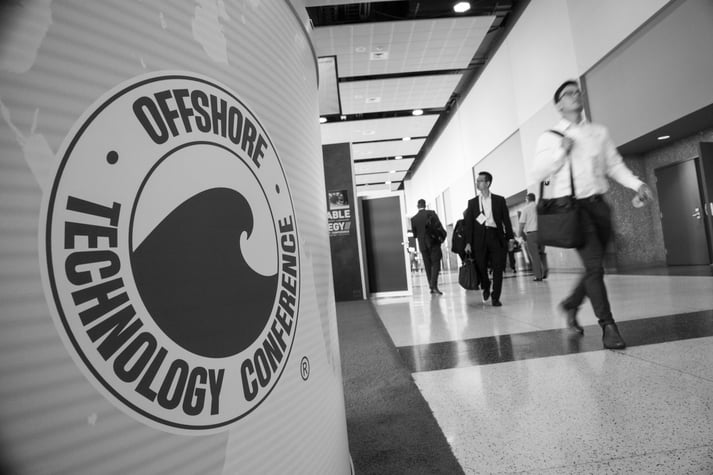 The annual Offshore Technology Conference provides a great way to catch up with old and new customers and get a feel for what's happening in offshore oil & gas. As in other years, we joined forces with other Sercel group companies to show the multidisciplinary fit across the group. As well as DeRegt, we had Metrolog and GRC all on one booth at the heart of the exhibition area. A great position to check the pulse. So, what did I learn? DeRegt focused on dynamic tether and lift cables for ROV and marine acquisition applications for oil & gas and offshore mining. For me, the main takeaway was one of 'positive stability' within the oil & gas industry. No real drama and things generally looking a little bit more positive.
For example, my conclusion from talking with people at the show is that we are seeing more interest in pursuing new oil & gas developments. This may be because companies have found ways to work more efficiently, which in turn makes smaller or less accessible fields financially interesting.
Our lightweight hybrid umbilical cables for ROVs for deepwater exploration fit this trend. We're seeing growing interest in lightweight solutions as these enable the industry to explore deeper – 4.5km versus 3.5km – water depth, for example, while using existing topside equipment.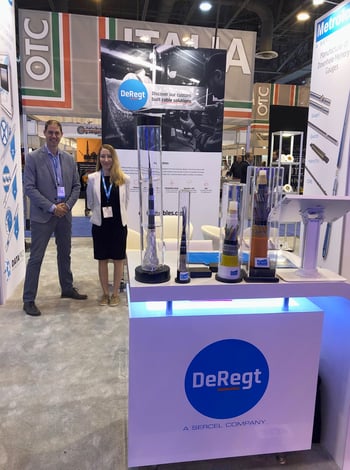 The other trend is to use lightweight cables to reduce the size of the topside systems. This approach enables service companies to go to the same depths as now, but these vessels can be smaller and so less costly. Also, modular topsides are easier to fly around the world.
The final thing to become clear during this year's OTC compared with previous years is that our new online marketing strategy is starting to drive traffic to DeRegt.
We have already seen an increase in name recognition, and we received a lot of positive feedback on our white papers, such as Mechnical Testing and Five Types of Terminations, with visitors clearly interested in learning more about our expertise. Clearly, we are much more visible in the market and at this year's OTC we saw that people had been making a note to themselves to come and talk with us. That's much easier than having to grab their attention as they walk past and means you can have more focused conversations.
So thanks to everyone who stopped by. It was good to talk!