ROVs are at the cutting edge of technology and DeRegt is thrilled to be expanding further into this field, through the addition of Matthieu Scheffers to our team.

From diversification to interdependence, this interview goes into Matthieu's aims as a new leader in cable solutions for ROVs.

Read all about his take on ROVs and DeRegt, and his ambitions for the future of ROV cable solutions here.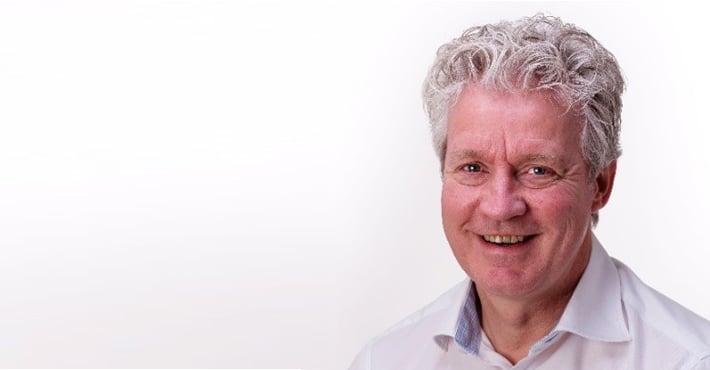 What can you tell us about your new role at DeRegt?
I started as DeRegt's Sales Manager ROV (Remotely Operated Vehicles) in January and it is a new role for me, as well as DeRegt. They already have a market leading position in cable solutions for Seismic and Defense and my role is to cement DeRegt's growing presence in the expanding market for cable solutions for ROVs.
How does your background bring you to ROVs?
Like many of the ROV clients, I come from the energy sector. My previous employer is a supplier to the oil & energy market which I helped turn into a more diversified company, earning 40% of its revenue from renewables.
Working in offshore oil & energy and renewable on-shore and off-shore wind energy markets, I recognise many of the elements within the ROV sector. Some of the same companies operate in the field, and the tendering processes are familiar.

Coming from a background of technologically complex projects also means I am used to building working relations for the long term. Success depends on forging partnerships, and working towards shared goals over years, not months. I look forward to applying my previous experience to this new field.
"Success depends on working towards shared goals over years,
not months."
When will you consider your first year at DeRegt a success? Or in other words, do you have a 1-year goal?
At a more personal level, I want people in the industry to start recognising me as the go-to for any questions about ROV cable solutions. For them to say: Matthieu, he is the person you need to speak to.
I want my department at DeRegt to interact with customers, to really understand what it is they are trying to achieve, and to help them get there. So that customers know DeRegt will always deliver the perfect cable solution.
The result I would like to highlight more generally here is interdependence. It means there is a benefit for both parties in a business relationship. So I am not entirely dependent on the benefit of having a particular client's custom, and that they are not entirely dependent on us providing the cable solutions; that there is a balance of interests. When there is interdependence, there is a benefit in moving forward for both parties.
It means that even in your most critical moment you still know; this is good for us.
In my particular role as sales manager at DeRegt, this would mean that I really understand the technology behind the cables and the drivers of the customers. That I understand the reasoning from the client's point of view.
Why are you the person to speak to about cable challenges?
I've been closely involved in the diversification of a company before. Originally my previous employer Orga's core business was in oil & gas, and by creating a new business unit we were able to diversify into renewables. We managed to create 40% of revenue. This was not an overnight process of course. I look forward to working towards a similar expansion for DeRegt, in ROVs. The way to achieve this is to speak to as many people as possible about their challenges. To gain an inside view of people's cable requirements and to be a partner for them, rather than just a supplier.
What have you noticed about DeRegt so far?
There is a lot of enthusiasm. They make me very comfortable. I noticed when I first came for the interviews that it is in their DNA to deliver high quality products and there is a real willingness to understand the customer.
"It is in their DNA to deliver
high quality products"
At my last job I saw a company grow from 35 employees to 200 and I know how that feels to grow similarly. I recognise similar success factors for growth at DeRegt.
When we worked on our core values at DeRegt, I felt like these were a very close to my own values. They are:
Perseverance
Creativity
Expertise
Innovation
Responsibility
Transparency
Any undersea experiences you can tell us about?
I've experienced the majestic life underwater as a scuba diver in Egypt, Mexico, Malaysia and the waters around the Netherlands. I have a license to dive and explore the underwater world down to 30m depth., I understand that you need more technology to go that greater depth. I could also relate this to the jump that DeRegt needs to make to go from its current 'depth', to working depths greater than 6,000m. And I look forward to being closely involved with the jump.
Where can we meet?
As this is a new role for me, as well as DeRegt, I would love to meet as many existing and potential new relations as possible. So please don't hesitate to get in touch if you have anything you would be interested in discussing - I would be delighted to arrange a time for us to meet, or to set up a call. You can enter your details in the form below and we will contact you.
To find out how DeRegt can help you achieve your ROV ambitions, please enter your details in the form below and we will contact you to set up a meeting with Matthieu.