Preventative maintenance is a proactive approach to cable maintenance that aims to identify and fix potential problems before they become bigger issues. By detecting and addressing problems early, you can prevent costly downtime and ensure that the cable systems are operating at optimal efficiency.
Implementing preventative measures involves regular inspections and testing of cables to identify any defects or signs of wear and tear. This approach allows for a repair or replacement plan if an issue is detected. By being proactive, a plan can be put in place before the problem leads to failure and inevitable downtime.
By taking a proactive approach to subsea cable maintenance, businesses can save time, money, and avoid potential safety hazards.
Although the concept of preventative maintenance may seem logical, what does it actually look like in practice?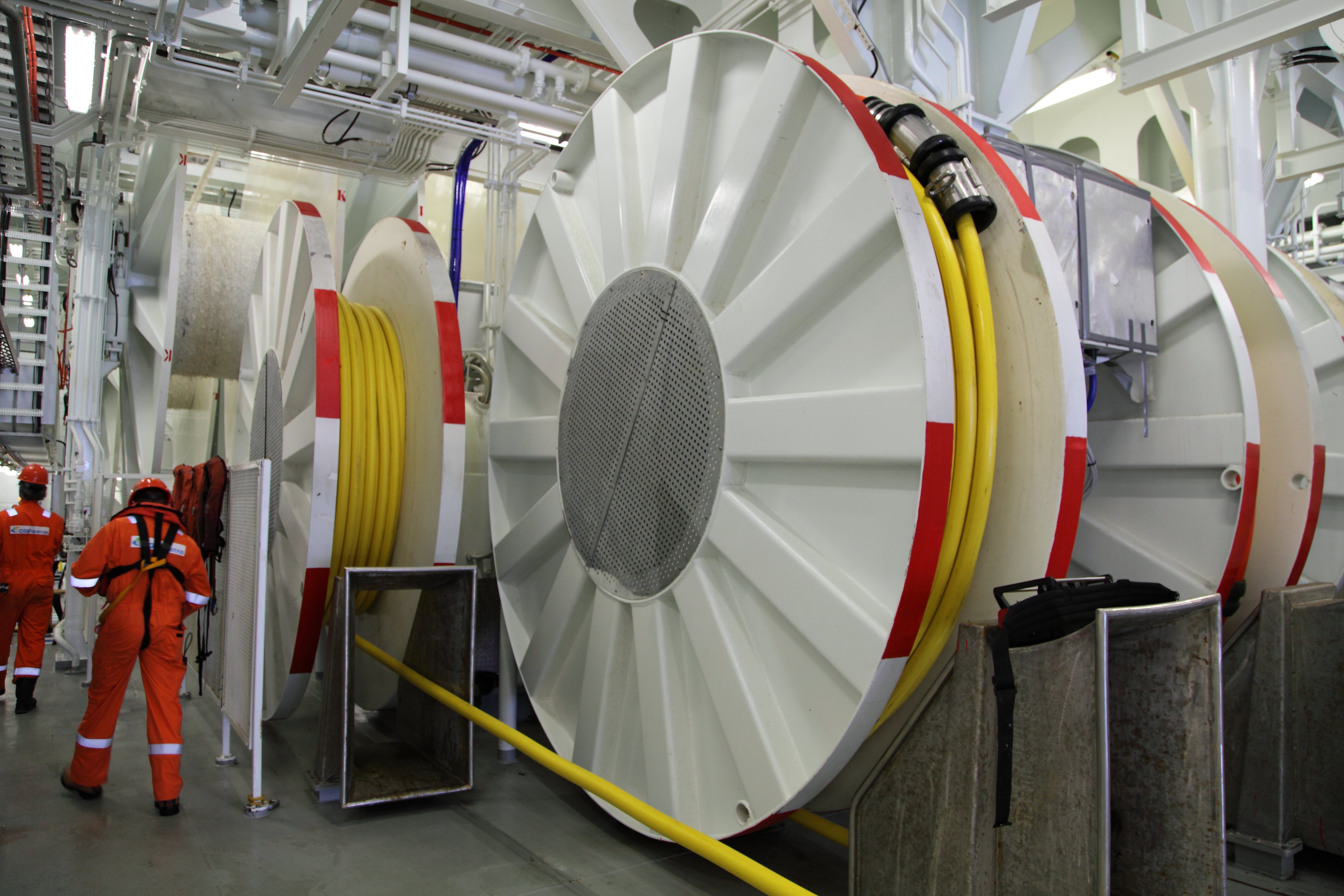 Preventive Maintenance for Cable Handling
Preventative maintenance involves not only thinking ahead to maintain your cables but also avoiding certain practices that could potentially harm or damage them. Proper cable handling, storage, and usage are all critical aspects of preventative maintenance, and there are specific guidelines that should be followed to minimise the risk of needing subsea cable repair.
Here are some examples of subsea cabling and handling procedures:
Preventing Damage During Shipping Handling
Ensuring the safe transportation of cables and drums is crucial as they are vulnerable to mishandling. When transporting drums, it's important to keep them upright to prevent damage to the flange and coils. For added protection during shipping, it's recommended to batten the drum and chock it on both sides across the width of the drum using solid timbers.
How Handling During Unloading & Moving Can Affect the Cables
To prevent damage while lifting cable drums, it's crucial to take the right precautions. Using a lifting bar through the centre of the drum and a spreader bar above it can avoid crushing the flanges. If a forklift is used, it's essential to ensure that the forks are long enough to lift on both flanges and that the forklift can handle the weight.
Ideal Drum Storage for Optimal Damage Prevention
To prevent damage to drums and cables, correct storage is crucial. This includes keeping the temperature between -20°C and +60°C to prevent insulation damage, storing cables undercover to shield them from the elements and sunlight, and using the appropriate drum or winch size with uniformly coiled cables to avoid damage during storage or transport.
We have an extensive guide on the Proper Way of Handling Cables, which goes into extensive detail about correctly storing and handling to prevent any submarine cable damage.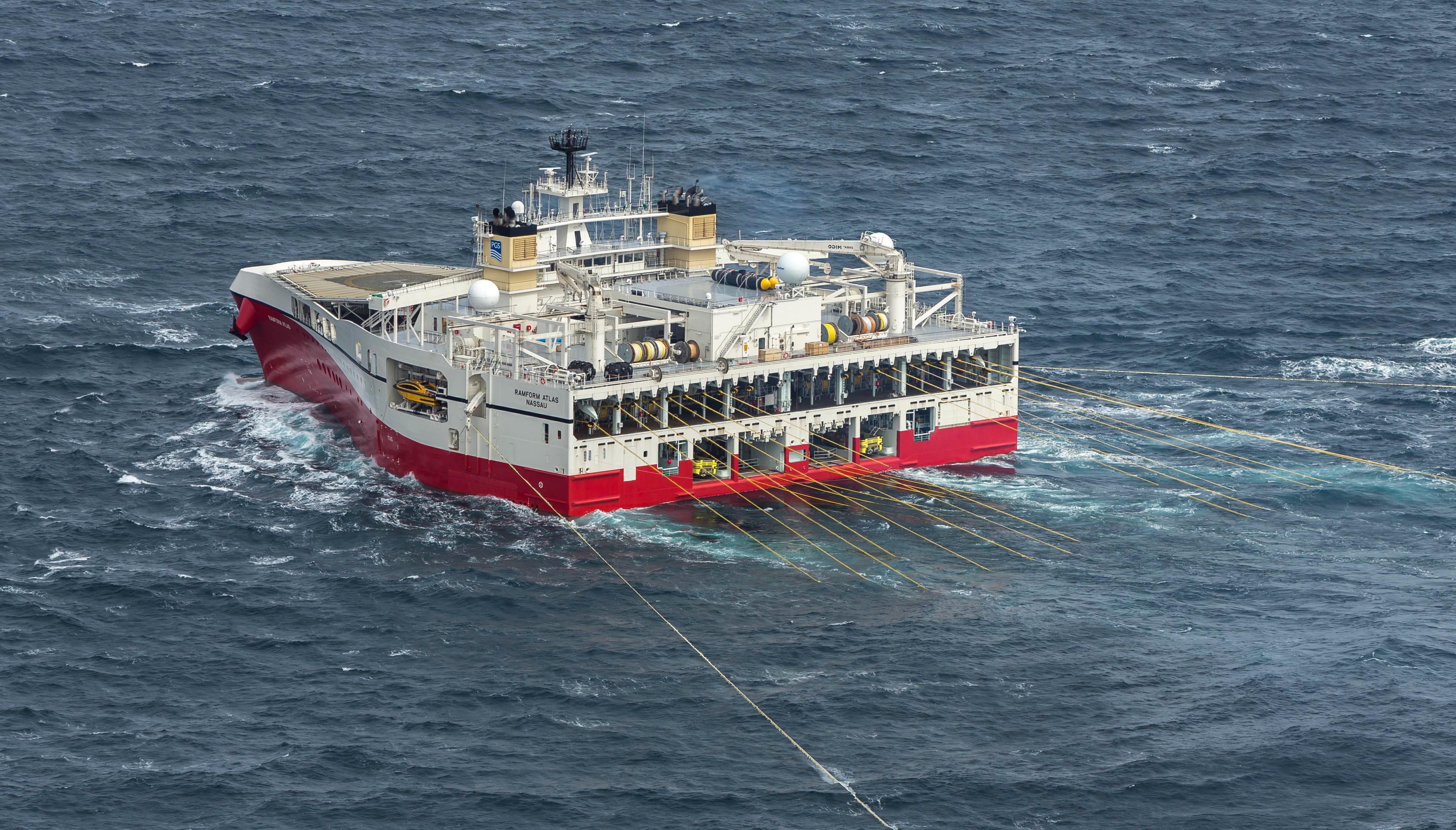 Preventative Maintenance: Field Service
For businesses, minimising downtime and avoiding costly repairs and replacements are crucial to maintaining productivity and profitability. That's why De Regt provides an important service that can help businesses achieve this goal - preventive maintenance checks. Think of it as health checks for your cables. These checks ensure that the cables are in good condition before they are put to use.
Experienced technicians will inspect your cables for any signs of wear and tear, potential damage, or any other issues that could cause problems down the line. By identifying and addressing these issues before they escalate, preventive maintenance checks can help you avoid the significant expense of repairing or replacing a damaged cable.
This is a wise investment that can help save your business valuable time and money in the long run. We've put together a comprehensive overview of what our cradle-to-grave Field Service includes and what you can expect in terms of subsea cable maintenance and repairs.